The electronic
registration portal
for Croatian motorways.
All the latest news, requirements, facts, and information on the
"Digital Vignette for Croatia" that will be launched in 2024.
Croatia vignette will go
live in 2024


Everything you need to know
before we open our portal for
registrations in 2024.
Why is Croatia launching an E-Vignette System?
Millions of European travelers use the Croatian motorways throughout the year, paying tolls with cash or card. About 200 vehicles per hour can pass the conventional toll booths of our country with this old system. It shouldn't be a surprise that this results in huge traffic jams during the holiday season. Waiting times can be up to 2 hours in the summer holidays.
The new digital vignette system aims to increase the number of cars that can pass a toll booth to 3000 an hour. Transport Minister Oleg Butković (HDZ – Croatian Democratic Community), hopes to make the Croatian motorways more accessible with the new e-vignette system.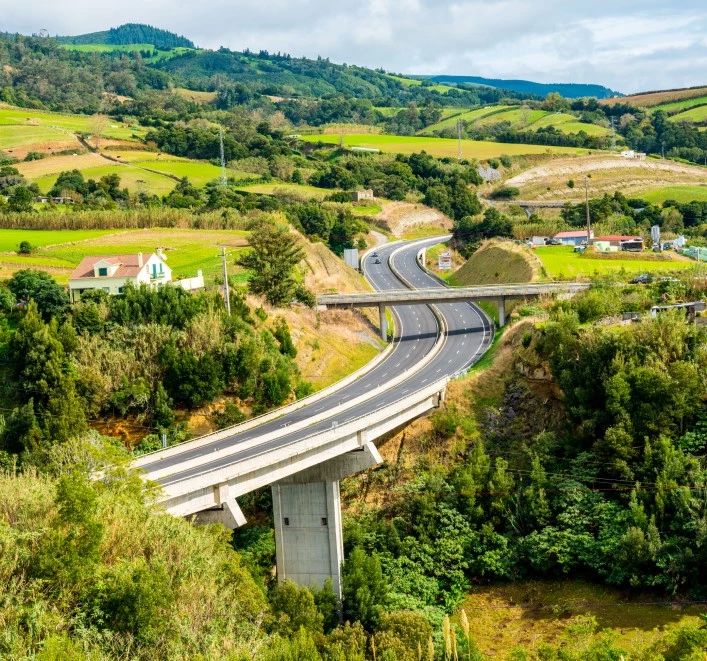 How will the new
system work?
The system will be fully electronic. Drivers will no longer have to stop at toll booths. Cameras beside and above the motorways will scan license plates, making it a fully contactless system. We also plan to use the latest technology to make the registration of your vehicle as seamless as possible. Registration can be completed weeks before your journey.
The old toll stations will disappear from the Croatian motorways when the new system is in place.
Buy Vignette
Dates & Planning
The project to build the infrastructure is fully financed by the National Construction
and Resilience Plan. Completing the project is expected to cost 66 million euros.
The current planning:

Q1-Q2 2023
Call for tenders.


Q3-Q4 2023
Assessment of submitted plans.


Q1-Q3 2024
Building the infrastructure.


Q4 2024
Launch of the e-vignette system.
As featured in